We actually finished this project a couple of months ago, but I don't think I've shared it yet!
Remember our den, ala the previous owner?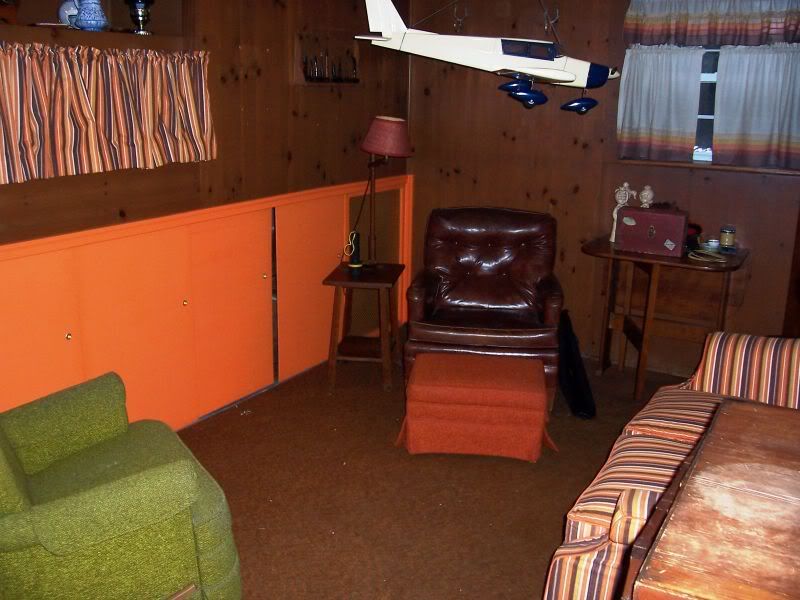 (oh...the matching couch & curtains! Upstairs, the dining room chair cushions also matched the curtains!)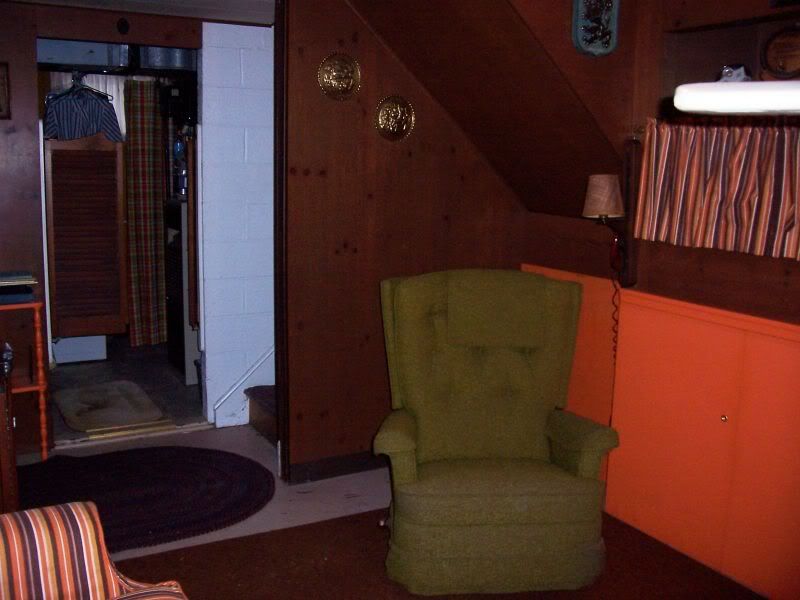 (So lovely and dark. And the WESTERN DOORS seperating the room from the utility room - and extra toilet - lovely!)

And remember our
re-flooring
project?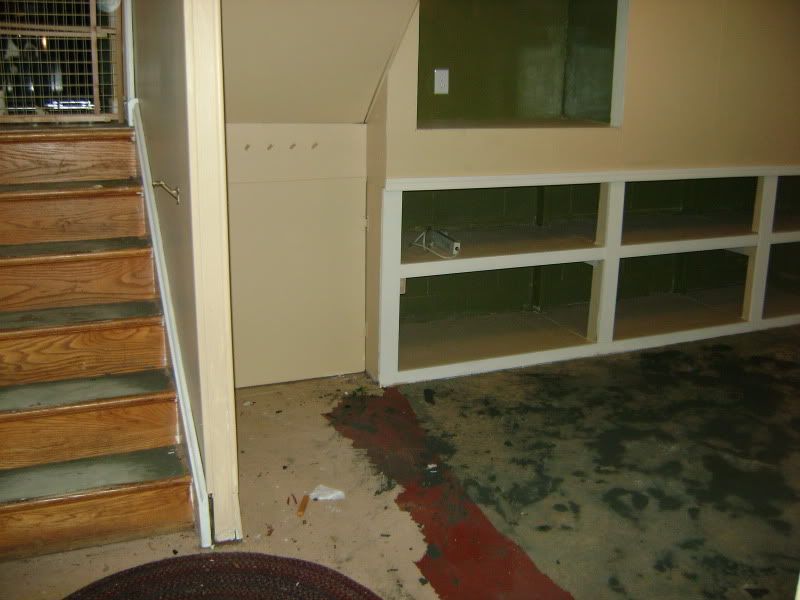 Handy-woman Princess Charming got the whole floor down in a day while I was at a tournament! (The glue on the stairs remains, but that's another post...the stuff on the actual floor came up pretty easily with a broom and then a mop.)
Here is our den today!
(same view as above...the stool/space heater are thanks to our 15 degree lows last week, and my desire to keep our heating bill down! )

(The other side of the room, our chair and a half + sleeper sofa. We bought these second hand last year for an amazing deal, and plan to get them new slip custom covers next year sometime)


(and a real door to shut off the utility room and Bailey's spot!)

Not a bad revision in my opinion!
Total cost?
About $350 - primer, paint, new blinds, door, storage boxes from Ikea and flooring. The floor panels (planks?) were on clearance at Lowe's, and we opted for the Ikea liner (the plaster moisture barrier for between the concrete and the floor) and the Ikea foam under-flooring. It was about half the price of the same products at Lowe's, and we love to browse Ikea anyway (date-night!?). If we were staying here longer, we would add some more trim, but I haven't been convinced it is worth the expense for someone else's visual enjoyment.
All in all, not bad for a budget facelift!