Much like our kitchen and den, our bathroom is stuck in decades past. Since we're planning on selling this house for job relocation reasons in the next 6-18 months, we are aiming for the best bang for our buck!
I wish I had a good photo of the bathroom when we moved in. The mint green tile is lovely, but you can't quite discern here how the wallpaper and curtains match (see a
theme
here
?)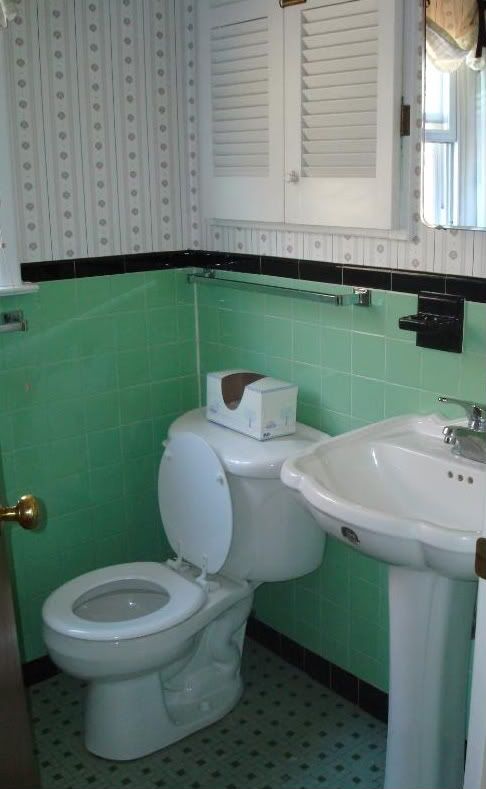 You also can't see the ancient light-fixture-cum-single-two-prong-outlet. We changed that to a
normal
light and rewired the outlet to the wall last summer...with three prongs and GFCI! On the upside, the toilet and sink aren't original to the house and are of reasonable shape and color.
So this weekend, we re-tiled the tub surround!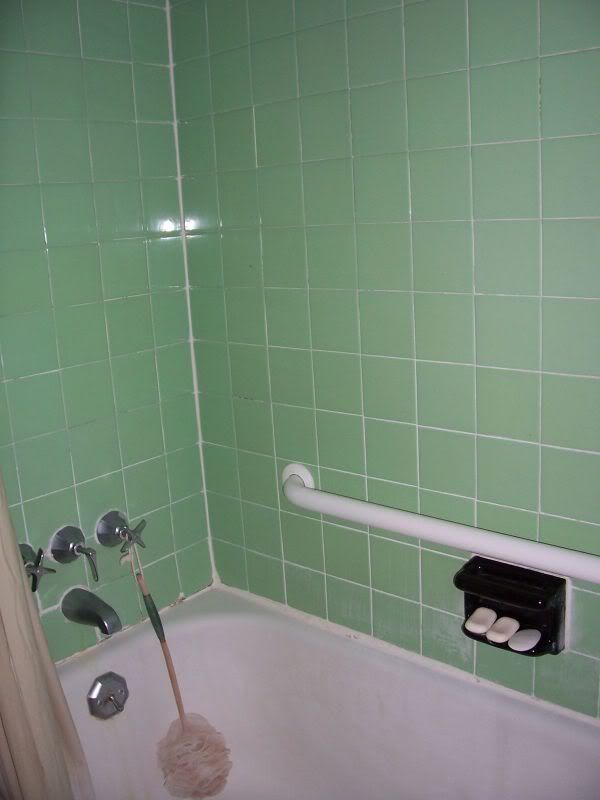 Who wouldn't want to keep this?

removal in progress!

That trash bag in the tub is one of about a dozen! Tile is Heavy and was just busting through our force-flex bags (those commercials lie!).

Remove soap dish, find newspaper in wall.

Wait. What? Why is there newspaper in the wall? Insulation? Didn't that so out of style sometime after the pioneer era? The reason for this remains a mystery, but unfolding one of the dozens of sheets crammed between these two studs - for more reasons we can't discern, it was only in this one wall space - determined at least this part of the wall was re-tiled in or after July 1974. I still think the tile is vintage 1957 (original), so perhaps they have a leak they needed to fix? (And I just can't imagine how anyone redecorating would choose seafoam green tiles, but maybe Esther thought they blended well with the peach curtains...).

And so ends Night 1 of the facelift.