Our vacation started and ended in Seattle. Neither of us had been to the Pacific northwest, so it a really nice addition to our cruise. We had almost three days in Seattle (one before and two after the cruise).
Since we typically go 99mph, we opted to keep our vacation schedule-less and move at our own pace. This included some TV time at the hotel, as well as a couple of hours lounging at the park near the Space Needle...
Our first stop:
The Seattle Aquarium
. Quite nice. Bigger than it looks, and has a variety of sea mammals smiling at you, as well as a tank diver who talks all about sea life while underwater! AND there's starfish (live!) to touch at the inside tank!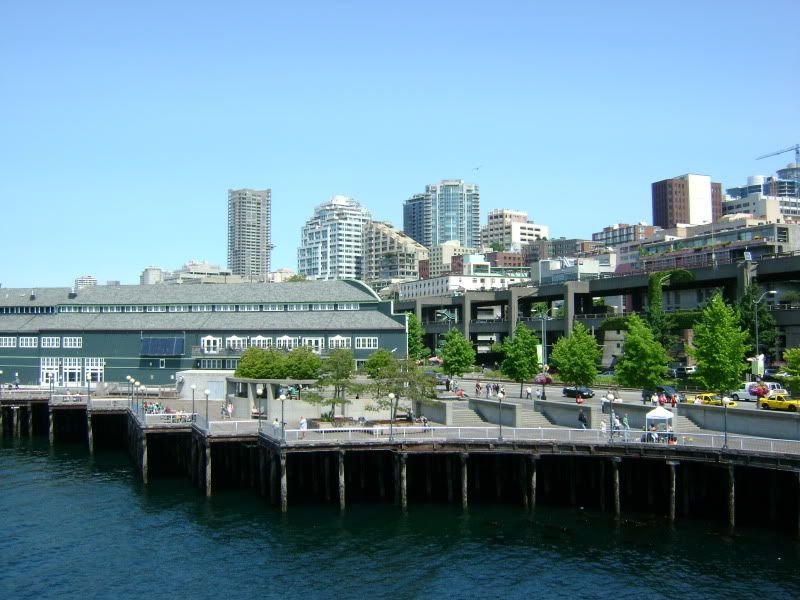 Next up: Who can skip going up the tallest structure in a city to see the view? Especially when that view includes snow-covered peaks on a beautiful 85 degree day? And there's some novelty to the fact the
Space Needle
(and monorail) were built for the World's Fair!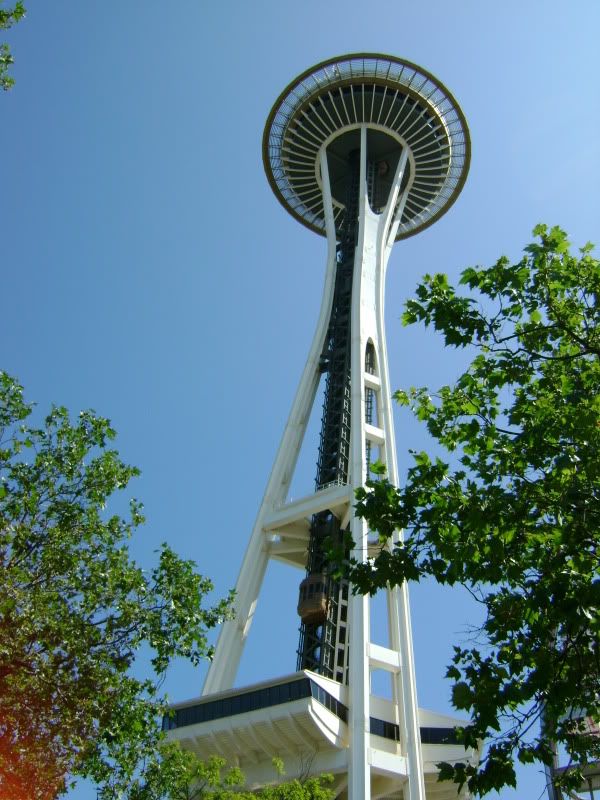 At some point, we made it to the Pike's Place Market (home of fabulous $10 & $15 bouquets of flowers...if we lived in Seattle I'd have flowers in the dining room ALL the time!). Awesome seasonal fruit too.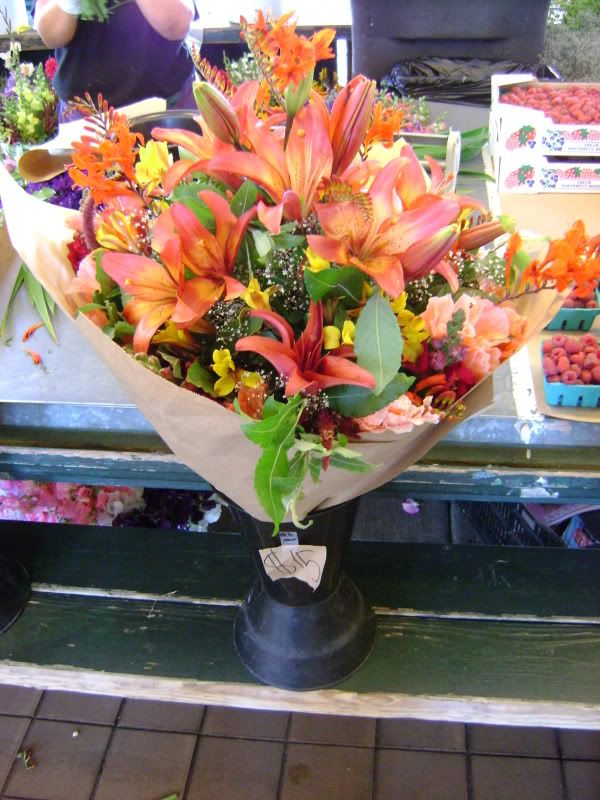 One night, we were treated to dinner by a HS friend of Princess Charming's mom. We got a tour of a residential city neighborhood (cute little bungalows with fab flora and fauna all around) and....the
troll
under a bridge in the neighborhood. It took a poor little VW beetle hostage.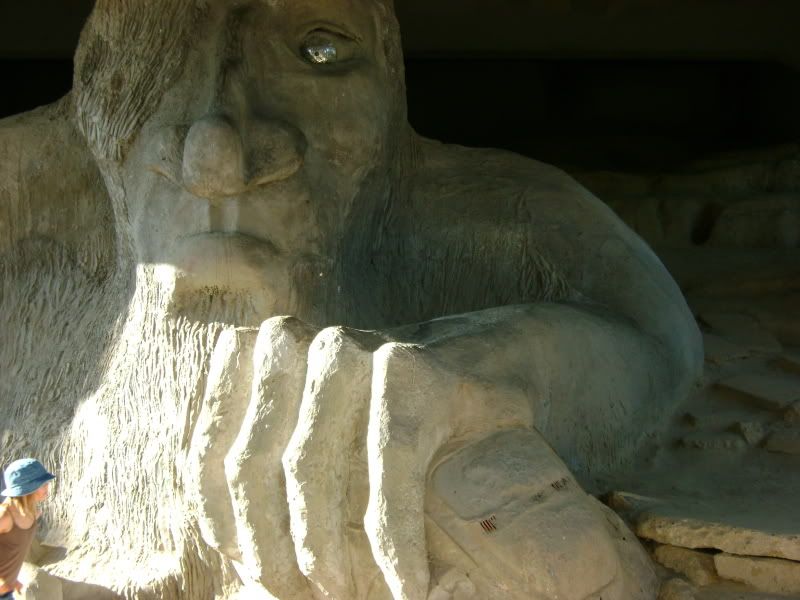 While the last day of our trip was
rudely interrupted
, we did see some high fashion over in Pioneer Square...the UTILIKILT. A garment for all your cargo-carrying, hike-withstanding, free-breezing bagpiping needs.