(sing with me to Mary Had a Little Lamb.)

Old owner had a love of carpet, love of carpet, love of carpet.
Old owner had a love of carpet, love of carpet, love of carpet
and also of pads and glue.
We're a bit past midway through our budget facelift of our den. Originally we planned to drywall this room, build in a half bath (there is already a toilet...), and replace the funky acoustic tile ceiling.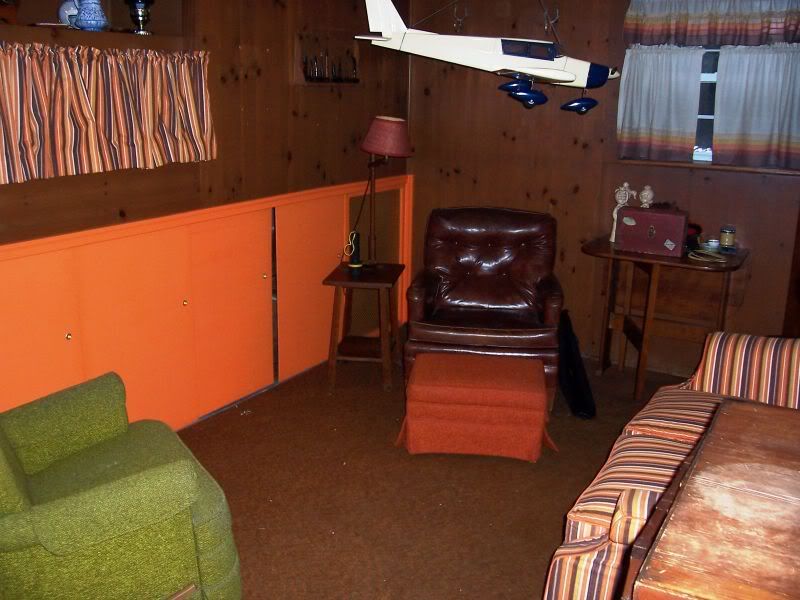 (photo from our house shopping visit)


But like in the rest of the house, this renovation has been re-thought since we're looking to sell in the next year or so instead of next 5-7 like we'd originally planned (we've been here 18 months).

Thus far, we've replaced the lighting, painted, installed 3 new outlets, installed a door and rebuilt the rickety shelving. Today, we ripped up the carpeting. See that orangy carpeting above? Its not wall-to-wall, but what appears to be an edged remnant. Pulling it up revealed three colors of old paint (the old owner has shown us several times how he liked to paint AROUND things...) and a lot of decayed carpet pad. That stuck to the floor.

Moral of the story? Carpet isn't forever. And it is extremely gross upon removal.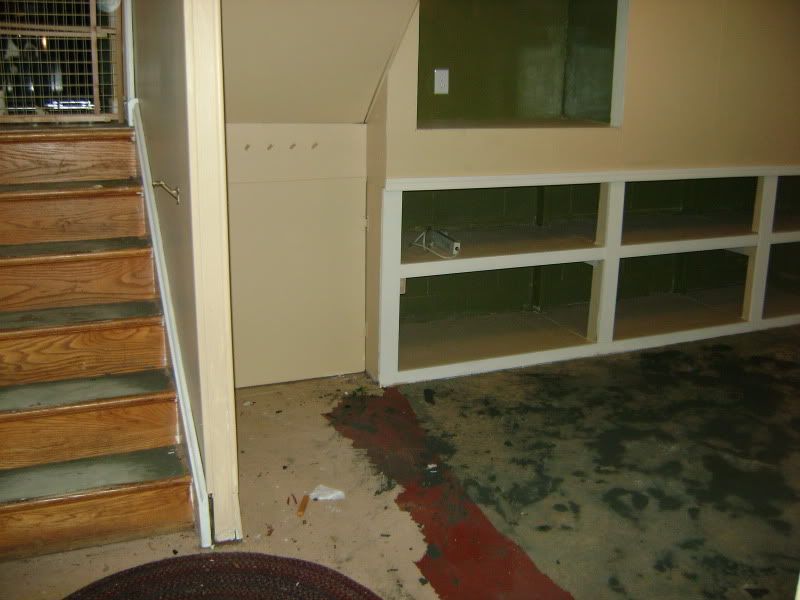 While the pad in the main room came up pretty well with a broom, putty knife, and eventually mop, the stairs are another story. This stuff is glue. Princess Charming spent about 8 hours power washing the same unidentified carpet pad/glue/years of decay off the floor of our screened-in porch.
Coming soon...laminate flooring. A bit warmer than painted concrete, more practical for a partially subgrade & attached to the garage room than carpet, and a little more homey than the tile (matching
our
kitchen
) we were considering), and more affordable than the
cherry
I really want!
Now to just find a free day...end of summer = work + rugby + school = the next free weekend day is October 5.