OK, not really. But we're on our way to a new(er) looking kitchen. Since we won't be in this house more than another 2 yrs (not the 5-7 we'd planned on), we decided to forgo the bigger re-do and just give it an affordable
face-lift
. Inspired a bit by
this reader redesign
at
TYH
, we set out do make over our kitchen for under $1k.
Here's the before: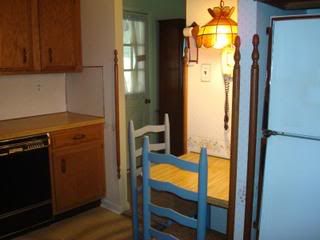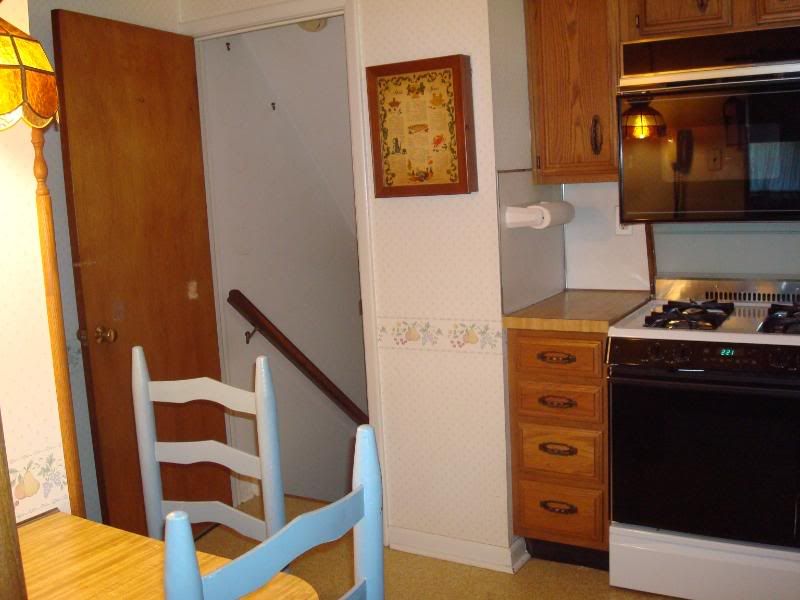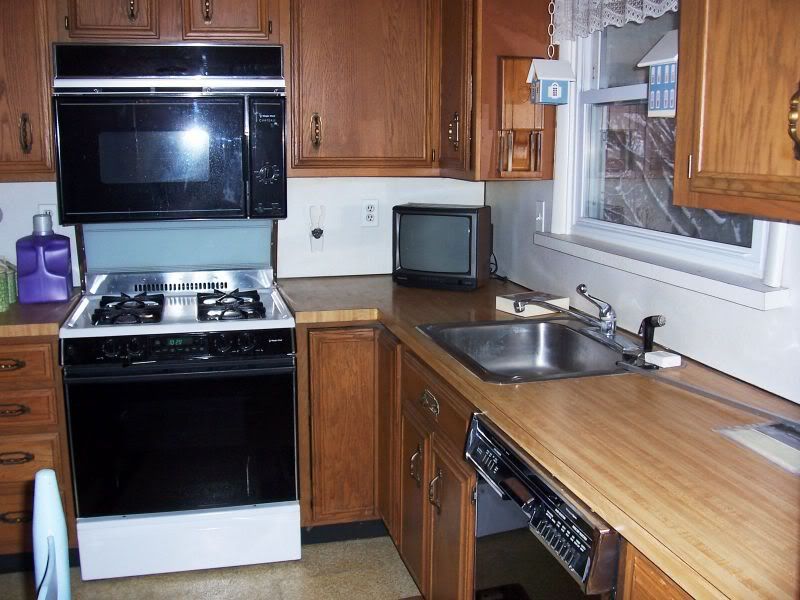 In the immediate months after we got the house, we stripped the lovely flowered wallpaper and painted, removed the pretty
useful
table for 2 people who don't use plates, got a light that wasn't too dated and room DARKENING, and removed those weird wooden corner thingies. We've also swapped out the ornate tarnished-brass colored handles for sleeker chrome ones.
(handle sidebar - These are NOT my favorite, but we have 3" holes, and I was not about the drill new ones and refill the old ones, narrowing our selection of affordable pulls at

Lowes

& Home Depot down to 2...this color and the same model in brass)
A couple of weekends ago, we embarked on the
countertops
and floor...in progress pictures below :) After we finish the
backsplash
this weekend (i hope), we'll have a "final" product".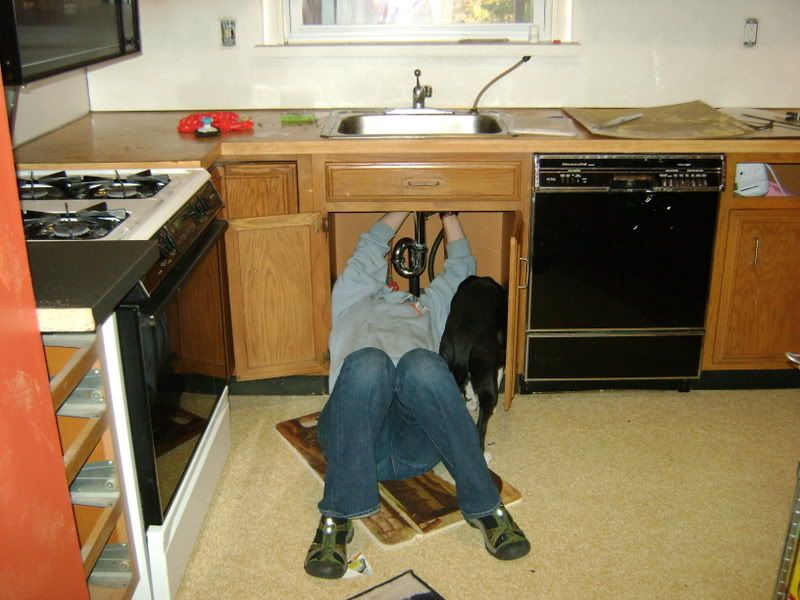 Princess Charming working on unscrewing the sink so we could remove the larger piece of faux-wood-not-even-the-same-color-as-the-sorta-ugly-cabinets-edge seamed-laminate countertop. Bailey, lovely little guy, is helping. You can see the first piece of new countertop hanging out of the left of the stove (not installed yet).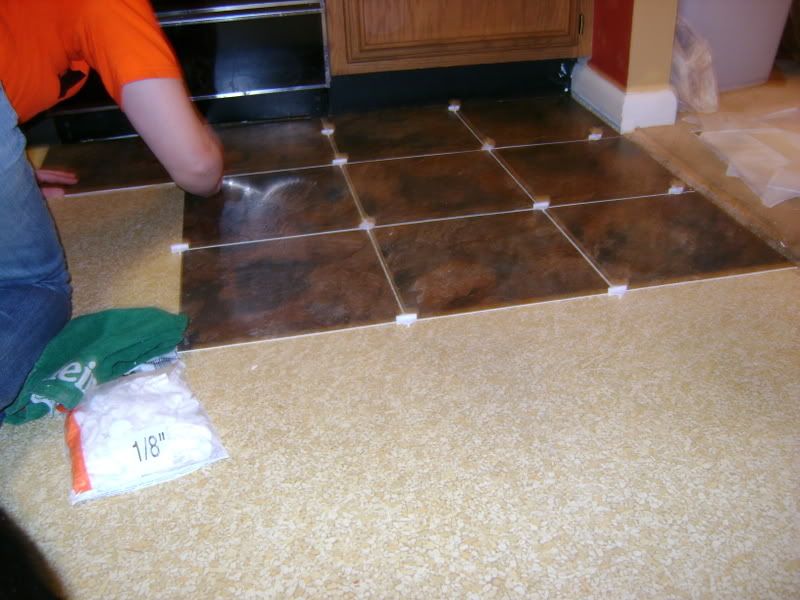 The beginnings of the floor installation. The beauty of going with "luxury vinyl" tiles instead of real tile? Start to finish was under 6 hours, in part because it could go right over the yellow speckled linoleum. (We would have done tile, but our stove doesn't have enough clearance and isn't old enough to warrant replacing!)



So far so good on the budget for those who are interested. We spent $100 on
countertops
, $125 on flooring/materials, $140 on
backsplash
/materials, and $95 on the faucet & piping. I think the handles and paint came to about $200 (it was months ago). We're probably going to build a little island, and our total should hit about $900. But, for full disclosure, we're buying a fridge too (the almond 1980
ish
model is on its last legs, not to mention an eyesore), but we decided this is OK since we'll take it most likely with us when we move.