Still talking about vacation backwards. We stayed in Seattle for a night after the cruise at the Sheraton downtown (thanks credit card rewards!). It was a nice hotel, with a surprisingly plush gym and sheets and pillows that were quite the treat after the ones on the boat. (Our accommodations were fine, but did leave me wondering if thread count and pillow fluffiness goes up with cabin grade.)
My favorite part of the Sheraton (besides the digital cable with TLC and HGTV?)....the bathroom.
mm.
Why, you ask?
This is our bathroom at home...modest size aside (not change-able at this point), I'm itching to get rid of the mint-green-with-black-trim standard 1957 issue tile. At least the previous owner swapped out the toilet and sink (our neighbors have original blue and pink ones, respectively) and we've changed out the light-cum-outlet for a normal light and GFCI outlet on the wall where it belongs.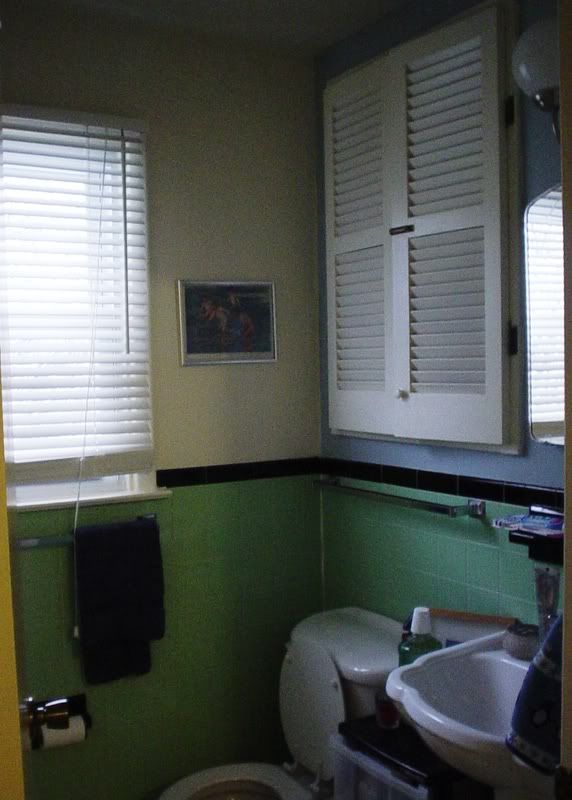 This is the Sheraton bathroom.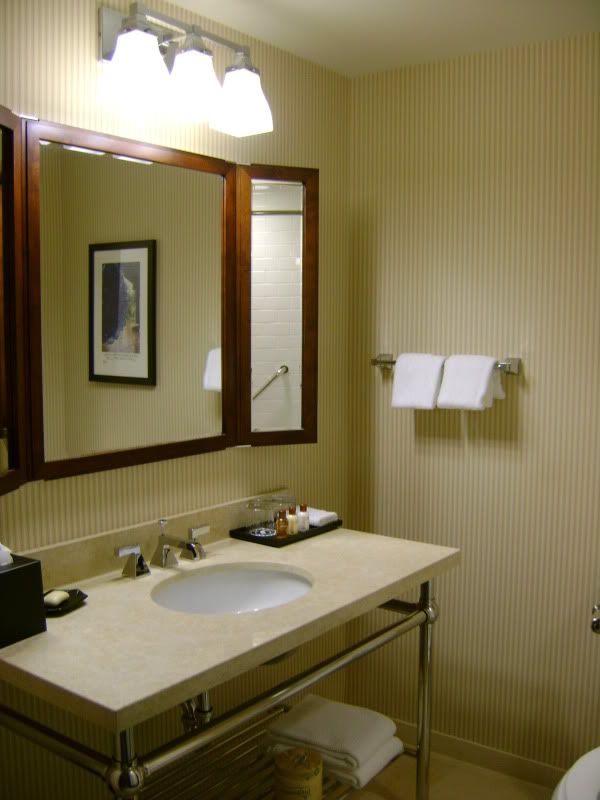 Love. Love the color scheme, the subway title in the tub, the sorta-paisley-subtle-non-slip-stuff on the floor of the tub, the sleek marble counter top and inset sink, the lighting, even the wall paper. Only thing it needs are some brown leather (maybe? not sure, but I don't like those wicker basket numbers) under the sink for storage of the bath product stuff!